Our kitties 2006
NOS CHATONS 2006

year of « B »,
Our stud Urkhan is the father of beautiful kitties
And Tintin stays the same……….
What they become....
I miss you, my kitties. We had good times together. But I know you stay now in good families

You will stay allways in my heart.

BAHIYA & BAMBI live together :
Bahiya, female seal tabby point
Bambi, male seal tabby point
B & B are always playing. they grow well : Bambi is bigger than Bahiya. both have good appetite. The live now in Brussel.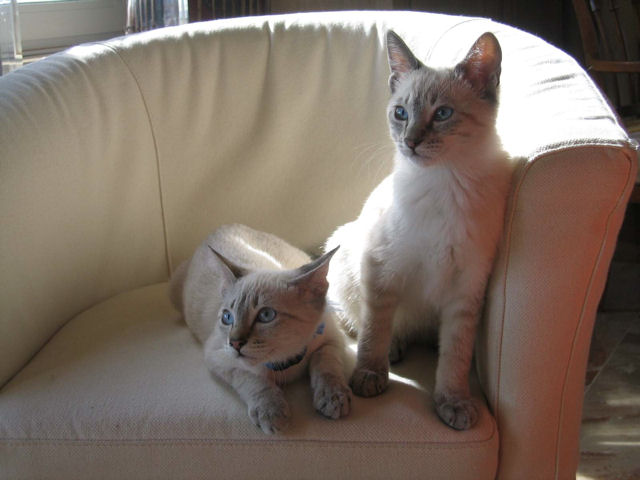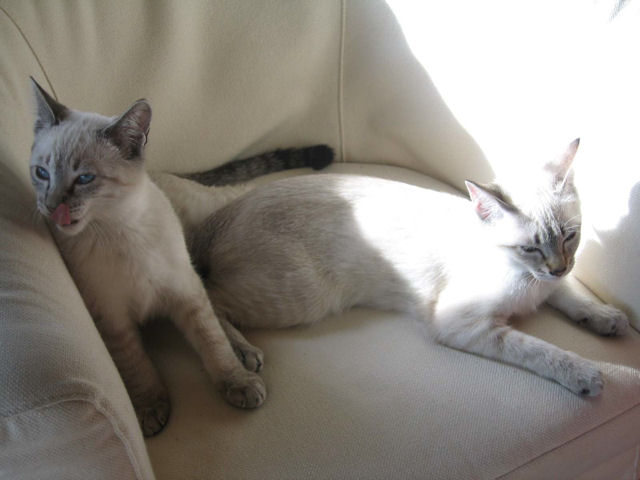 BALOO
Male seal tabby point
Baloo is alwways affectionate and playmate with Salem (european cat). he is very curious and has a big appetite. He is really ADORABLE ! Baloo lives now in Waremme..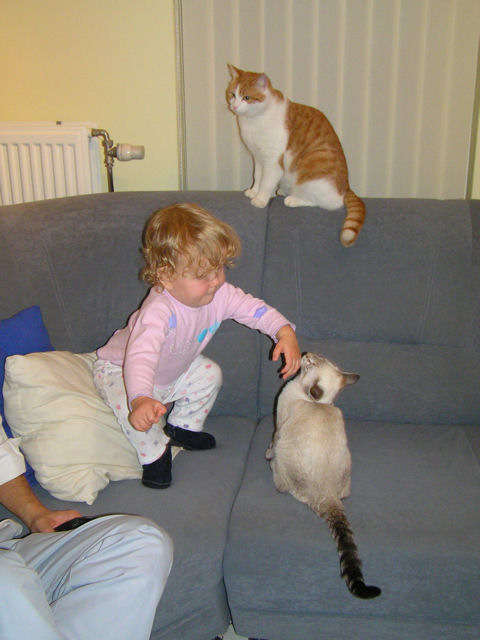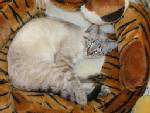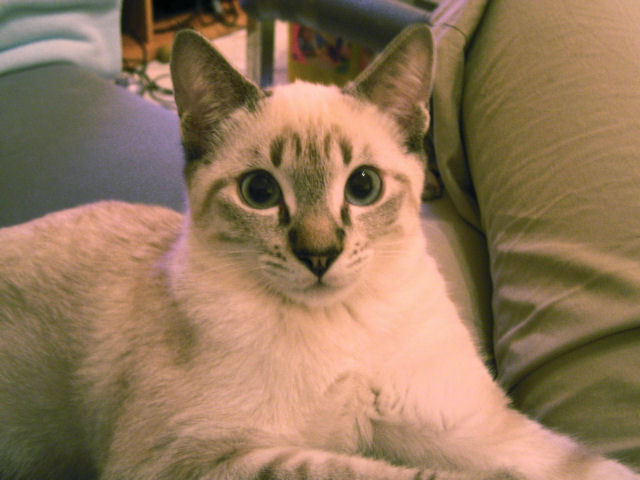 BAMBOU
Female blue point
Bambou lives in (France), she is always with her owner , and is always after her.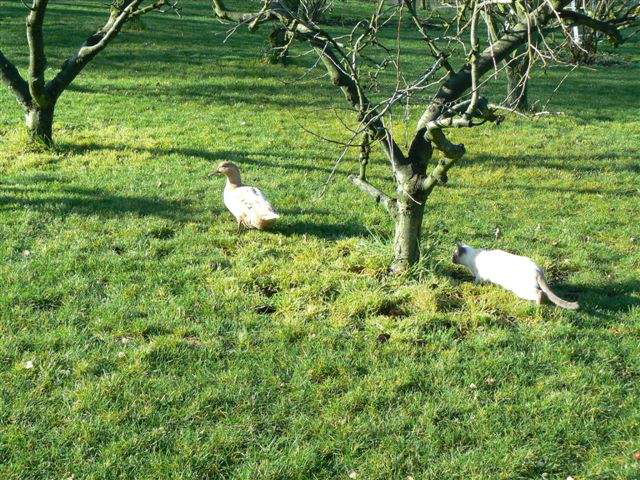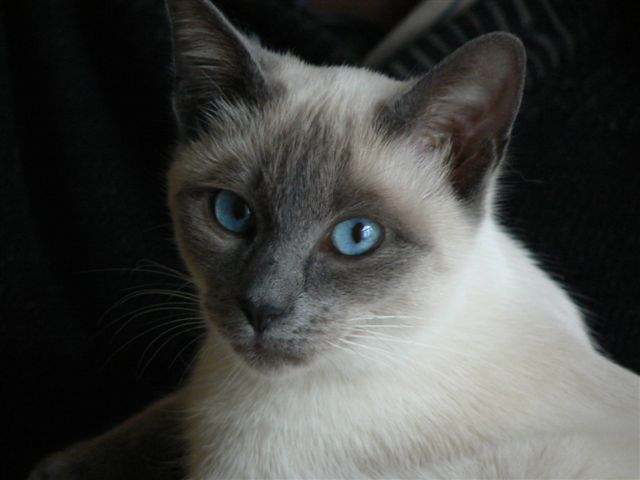 BENJI
Male blue point
Benji, before his departure in Holland,won 1 Best in Show at the catshow in Dison (29th oct 06). He will be a stud for Shira, female thai seal point.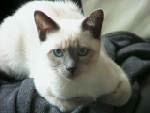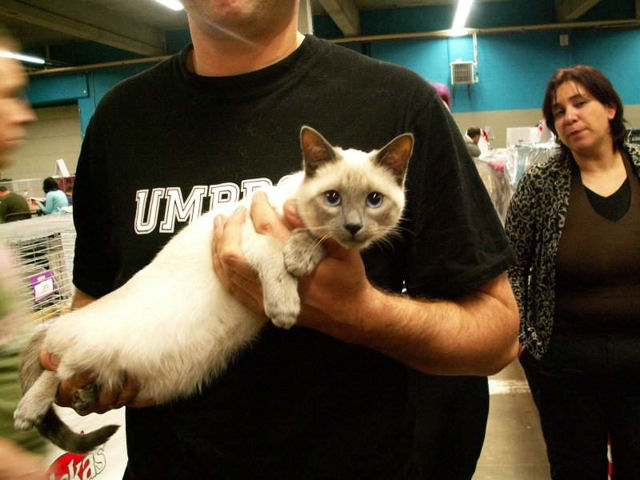 BETTI
Female seal point
Betti is very sweet ……… she lives now in Brussel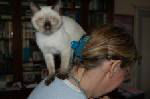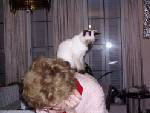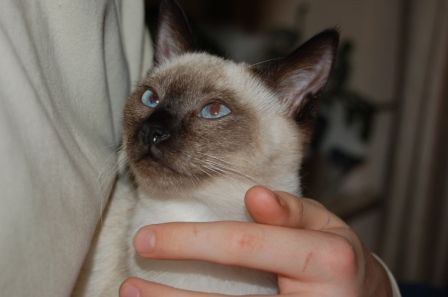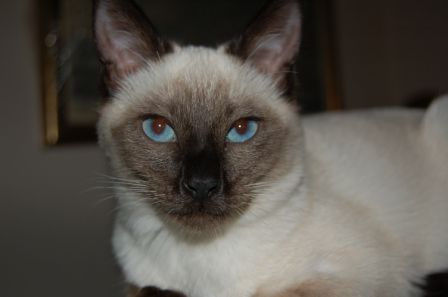 BINDI
Female seal point.
Bindi is very affectionate . she lives now in Brussel .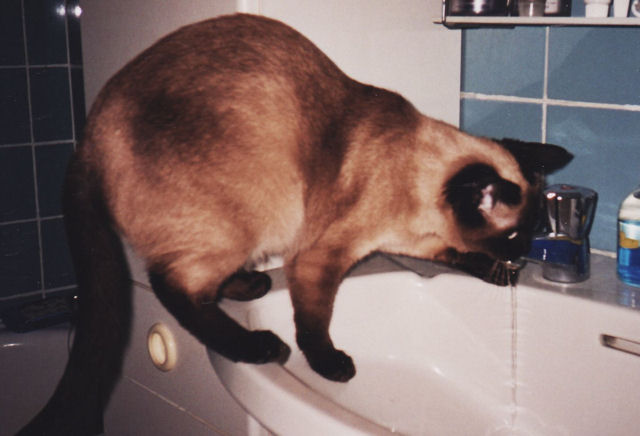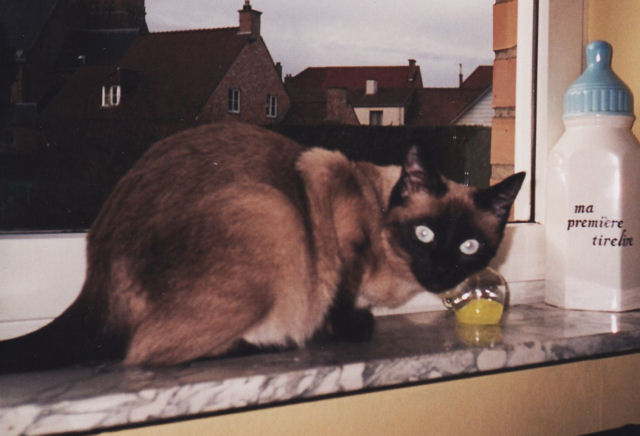 BINGO nicknamed Peanut
Male seal point
After a short travel near Velours and Apple, our young Bingo lives now in Versailles (France), in a very great property.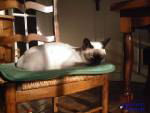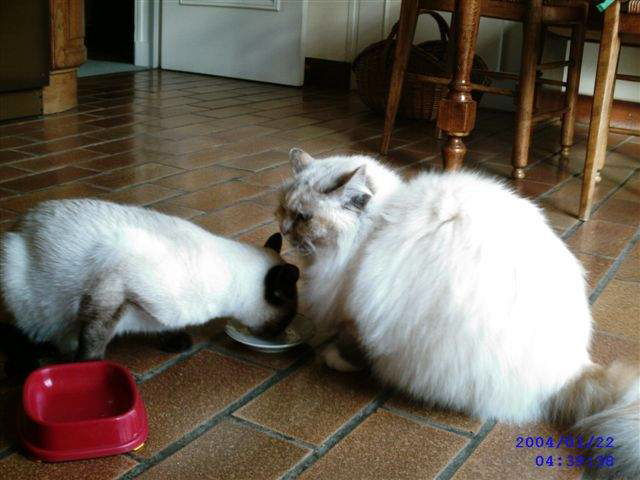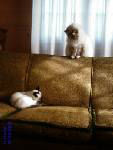 BOWIE
Male blue point
Bowie lives now in the north of Holland , where he plays, sleeps and lives with 2 sweet girls thaïs, Isis and Shakira. Bowie likes very much playing with small mouses.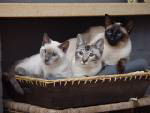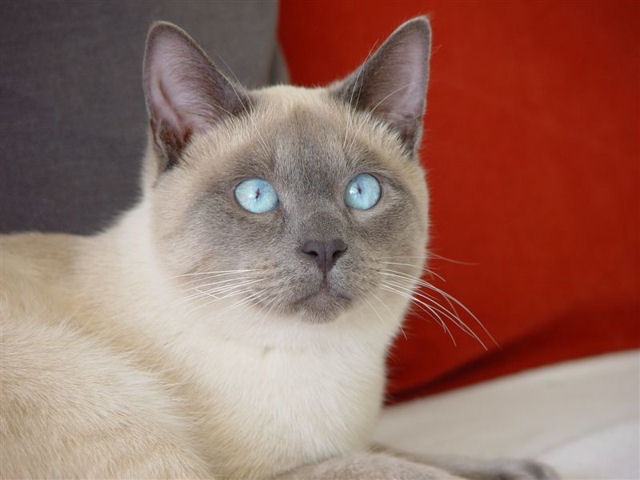 BUBBA nicknamed Benji
Male blue point
Bubba tsayed with us a very long time, It was a big problem for me when he must go away.
He lives now in Holland . He is very sweet ,very affectionate, and a great personnality.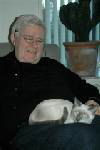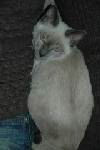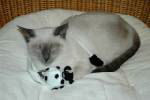 BUGS nicknamed Basile
Male blue point
Our small Bugs lives now with a sphinx female in Brussel